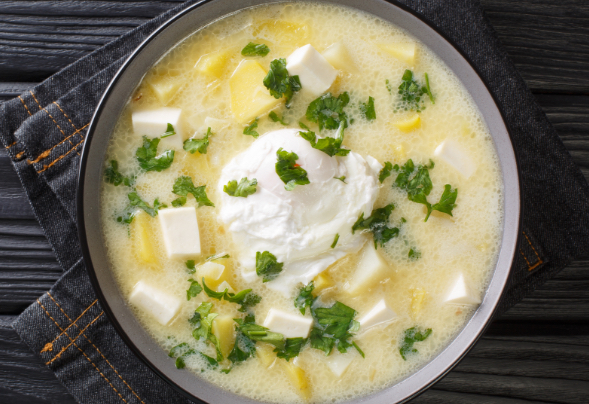 With comfort foods, ethnic flavors and herbaceous blends on the rise, see how to make your dips, dressings and soups stand out from the rest. When you have the right ingredients and industry partners, you can appeal to the growing number of consumers experimenting with different cuisines, ingredients or flavors. Access your report today.
Using Dairy Ingredients to Enhance Dips, Dressings and Soups
Simply fill out the form below to download your free report!
About DFA Ingredient Solutions
Partner with DFA Ingredient Solutions for All Things Dairy — and Beyond
Whether you're looking to enhance your dips, dressings and soups or develop the next must-have recipe, packaged good or retail item, DFA Ingredient Solutions is standing by to partner for success. With dedicated teams in R&D, culinary, supply chain management and more, we can help you get to market quickly. A quick snapshot of what we offer:
A full range of products: from fresh cheese to dairy and cheese powders to concentrates. We're able to customize flavors as well as claims and will work side-by-side with you to ensure the results meet your consumers' needs.
Dairy market expertise and insights help with risk management when the markets are changing.
Vertical integration allows us to connect our farms to the consumers with a sustainable and traceable supply chain.
Innovation and ingenuity through full capabilities in product customization and applications.
Uncompromising quality, consistency, reliability and food safety.
We'd love to hear from you