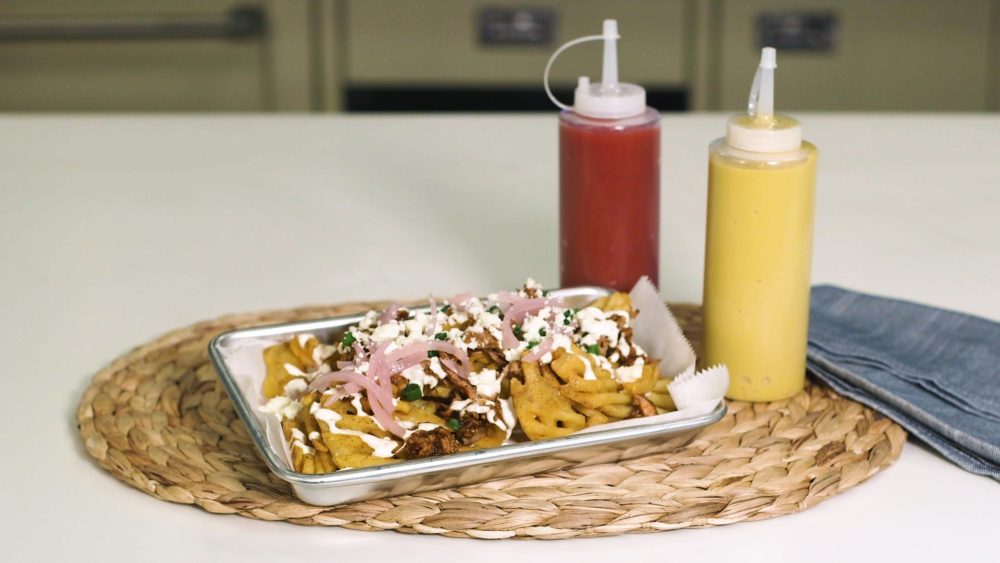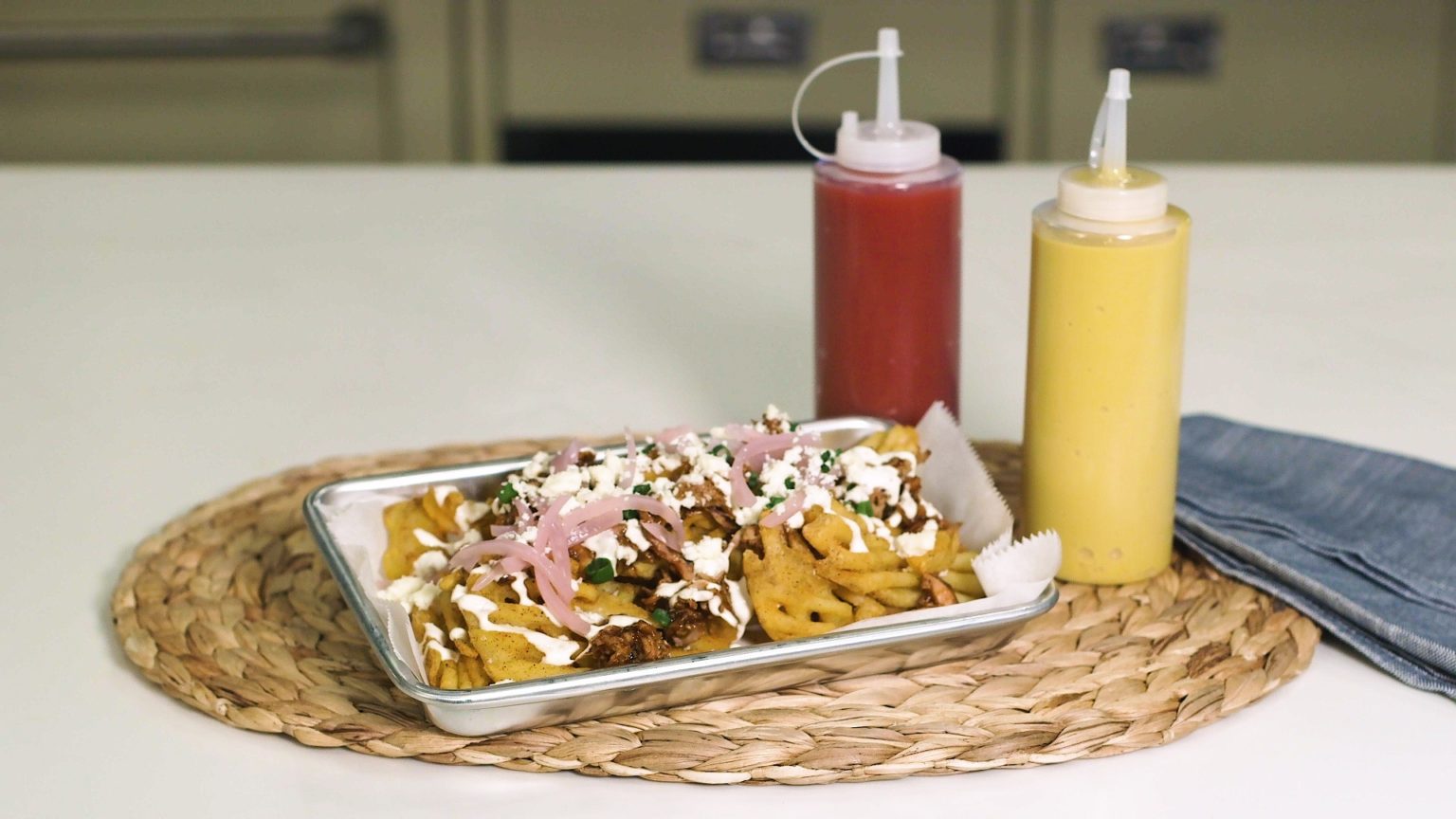 This stack has it all. Tossed in smoky, spicy Chipotle Chili BBQ Seasoning, these hand-cut fries are smothered in slow-braised pulled BBQ brisket and topped with crumbled Queso Fresco and rich Crema. APPLICATION BULLETINFeaturing Chipotle Chili BBQ Seasoning #143104 La Vaquita Queso Fresco #141101 La Vaquita Crema Mexicana Agria #141100
| MEASUREMENT | INGREDIENT |
| --- | --- |
| | |
| | Fresh cut & fried French fries |
| | Brisket – cooked & pulled |
| | BBQ sauce – tossed with brisket |
| | |
| | |
| | |
| | |
Deposit French fries into 375ᵒF. oil and fry until golden and crispy as per package instructions.
All ingredients listed above should be prepared in advance.
When French fries are finished cooking shake off excess oil and deposit fries into a stainless-steel bowl to season with the Chipotle Chili BBQ Seasoning.
Shake seasoning over the fries while tossing to ensure complete coverage of seasoning on fries.
Plate the seasoned fries on serving plate, top them with the heated, sauced brisket, garnish with Queso Fresco cheese, scallions, red onion and complete with a decorative garnish of Crema Mexicana Agria.