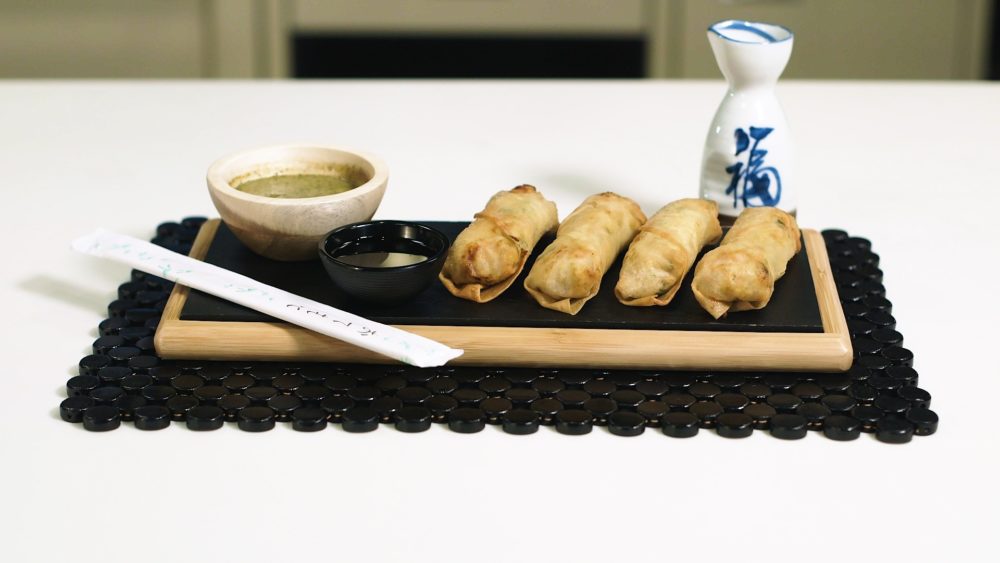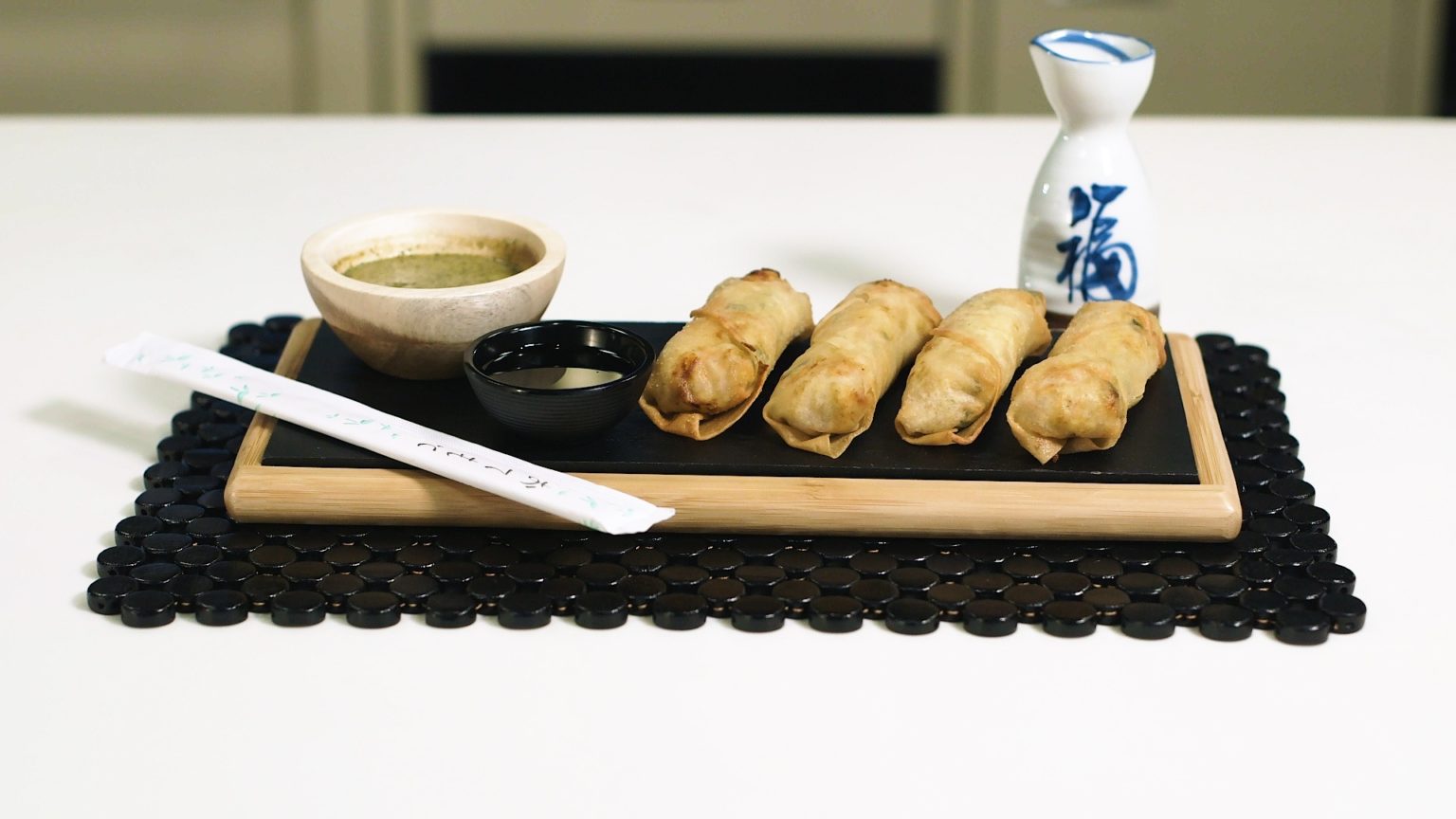 Spicy Citrus Jalapeno Spring Rolls
| PERCENTAGE | DESCRIPTION |
| --- | --- |
| 1⁄2 Cup | Chicken Breast, Cooked, Chopped |
| 1⁄4 Cup | Shrimp, Cooked, Chopped |
| 3 TBSP | Shallot, Diced |
| 1⁄2 Cup | Jicama, Shredded |
| 2 TBSP | Carrot, Shredded |
| 1 TBSP | Scallion, Chopped |
| 1 TBSP | Cilantro, Chopped |
| 2 tsp | DairiConcepts Natural Blue Cheese-Type Flavor #141813 |
| 15 | Spring Roll Wrappers |
| 1 | Egg Yolk |
Dipping Sauce:
| PERCENTAGE | DESCRIPTION |
| --- | --- |
| 1/3 Cup | Asian Fish Sauce |
| 1 tsp | Honey |
Mix the chicken and shrimp with 3. the remaining ingredients.
Take a spring roll wrapper and
place in front of you so the 4. wrapper is diamond shaped. Place
1 Tablespoon of the filling near
the corner nearest you. Fold the corner tightly over the filling.
Roll, folding the left and right
sides over.
Place some egg yolk on the far corner before you finish wrapping to seal the roll.
Fry in a wok or deep fryer at 350° until rolls are golden brown.