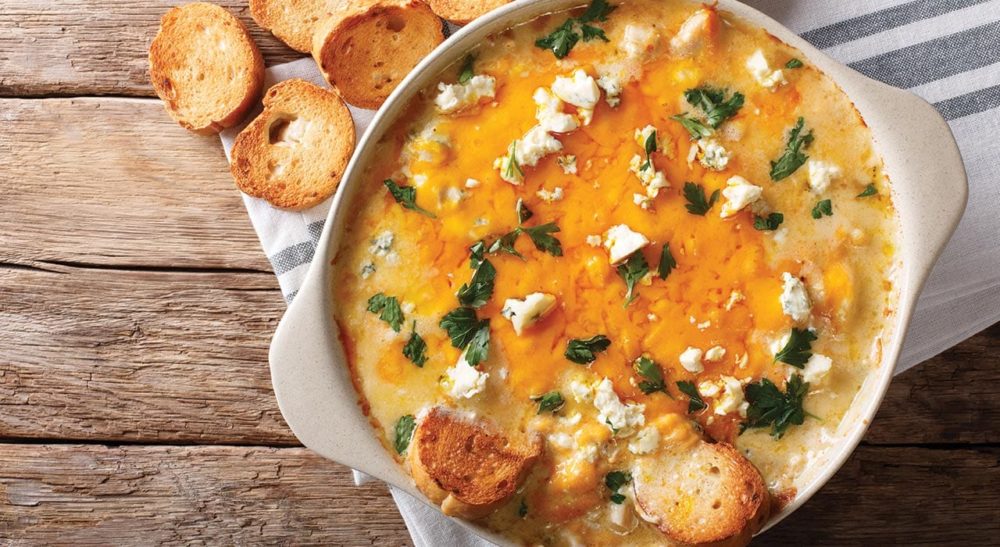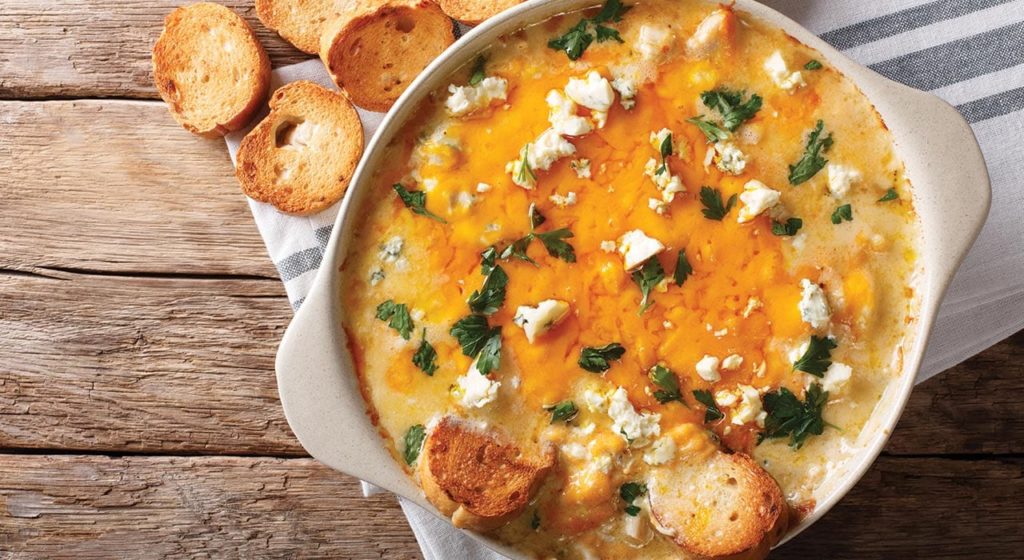 Buffalo Blue Cheddar Cheese Dip
Our Buffalo Cheese Dip recipe features an assortment of bold flavors, including natural blue cheese flavor, cheddar cheese dairy concentrate, and flavors that remind you of deep-fried buffalo wings. In this recipe, hot sauce, cream cheese, and other high-quality ingredients work together to deliver the classic creamy flavors your customers have come to expect from a cheesy buffalo dipping sauce.
Natural Dairy-Type Flavors are available in Liquid (15 kg pail, 50 kg drum, 55 gal drum) or Dry (50 lb. Bag or 110 lb. drum) formats.
| PERCENTAGE | DESCRIPTION |
| --- | --- |
| 38.70% | Cream Cheese |
| 50.30% | Sour Cream |
| 4.75% | Hot Sauce |
| 2.00% | Onion Powder |
| 1.15% | Garlic Powder |
| 0.50% | Salt |
| 2.50% | AMPLIFI® CHED CHSE INGR BOLDEST KSH 141037 |
| 0.10% | DairiConcepts Natural Blue Cheese-Type Flavor #141813 |