Inspiration Guide: Spring 2020
STAYING INSPIRED IN CHALLENGING TIMES
The food manufacturing industry, like most industries today, is being confronted by the unprecedented challenges and shifting sands of the COVID-19 pandemic. The safety of workers and consumers – always a top priority – has become even more consequential as we all work to contain the crisis. Fortunately, food manufacturers in America are uniquely equipped to respond to these challenges and are demonstrating how workplaces who follow established safety procedures can adjust and even thrive during these emergencies. Without exception, difficult times will bring new opportunities and as we know, necessity is the mother of invention.
INSPIRATION APPLICATIONS​
For access to these applications and more, download our complimentary inspiration kit.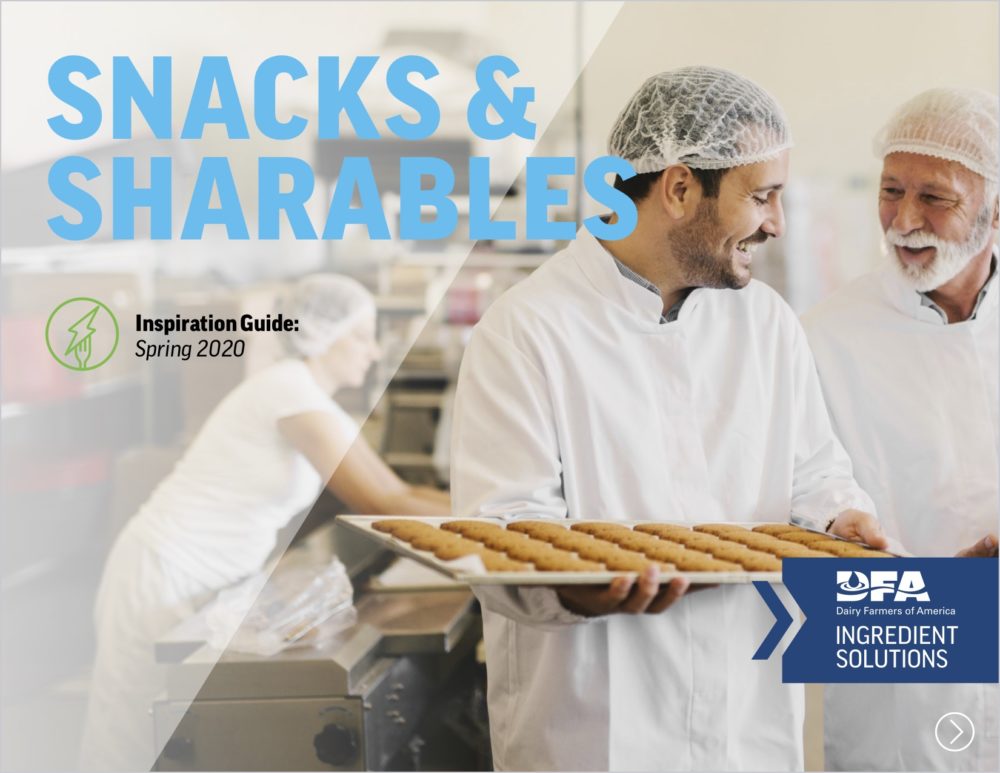 In this guide we take a look at:
Trends & Insights
Application Ideas
Inspiration Guide: Spring 2020