Notable Millennial Food Trends: What Do They Like to Eat?
If you've noticed a change in food trends over the last five to 10 years, you can thank a millennial! Millennials are one of the largest U.S. age demographic groups, second only to baby boomers. As such, they are truly "tastemakers" — not just due to the sheer size of their group, but because their consumption patterns and buying behaviors dramatically diverge from those of previous generations.
Right now, there are more millennial consumers in the U.S. workforce than any other age bracket. Knowing what makes millennials tick matters to your business; they can make or break your product or even your brand. Pay attention if you are a product developer or brand manager; capturing millennial business could be the key to your success in the marketplace.
For many young adults, healthy and fresh food have become priorities. They are on the hunt for flavors that excite and reflect their appreciation of cultural diversity — while also fulfilling social and environmental values. They want to know how your products are made; where ingredients come from; how they are sourced, and what manufacturers do to care for the environment and their Community. "Right now, there are more millennial consumers in the U.S. workforce than any other age bracket. Knowing what makes millennials tick matters to your business"
One of the more striking characteristics of this generation is their consumption patterns. Gone are the days of cooking and sitting down three times a day to eat. Millennials are busier than ever. Snacking throughout the day is the new way of meeting needs for energy and nutrition for 91 percent of millennials.1 They want easy, on-the-go, ready-to-eat food and drinks. 
What is a Millennial?
According to the Pew Research Center, a millennial is defined as a person born between 1981 and 1996. There are various definitions of the generation, but millennials are generally 22 to 37 years of age (as of 2018).
Millennials represent nearly a quarter of the U.S. population, with a purchasing power estimated at $200 billion annually (a $10 trillion lifetime buying power).2  For 2018, the projected income of millennials is estimated at $3.39 trillion annually, blowing past baby boomer purchasing power.
"In a consumer study, the International Food and Information Council discovered that about 40 percent of millennials say friends and family are their top sources for nutritional information."
Understanding how to market to millennials is essential, not only because they represent a large portion of the population, but also because they consume food information differently from their predecessors. In a consumer study, the International Food and Information Council discovered that about 40 percent of millennials say friends and family are their top sources for nutritional information. This contrasts with only 21 percent of baby boomers who answered in that way; they reported greater trust in doctors and dieticians. Consumer surveys suggest millennial consumers are influenced by their peers and social media, which means product developers are in a unique position to market to millennials with new and innovative methods.
Also important to understand is that this new wave of consumers reads product labels. When specific ingredients and labels are promoted, such communicates and fosters trust in both the brand and the quality of the product.3 This creates a great opportunity for you — the product developer, brand manager, or business development executive — to effectively market to this large segment through smart packaging, judicious ingredient selection, and labeling.
Noteworthy Characteristics of Millennials
As a generation, millennials are unique because they are more racially diverse, highly educated, and more technologically literate than earlier generations.4  Younger millennials may be in college or still living at home, mid-range are in the workforce, and older millennials are starting families (11 million aged 25-35 are parents). Those who entered the workforce during the Great Recession generally experienced stagnating wages, despite, on average, being more educated. Understanding millennial purchasing habits and decisions is key to product developers and marketers because their food purchase decisions are markedly different from that of previous generations.
Defining the Different Generations by Age
Traditionalists (Silent): Born 1928-1945 (73-90 years old)
Baby Boomers: Born 1946-1964 (54-72 years old)
Gen x: Born 1965-1980 (38-53 years old)
Millennials: Born 1981-1996 (22-37 years old)
Gen Z: Born since 1997 (21 years old or younger)
How Do Millennials Spend Money on Food?
What makes millennials different? A recent and comprehensive study by the US Department of Agriculture2 identified key differences in their purchasing habits.
Notably, they tend to:
Shop less often at traditional grocery stores (they make half as many visits to food stores as "traditionalists"), and shop for food more frequently at convenience stores, gas stations, or online. Seven million millennials buy better-for-you snacks at convenience stores.
Generally, they make a habit of spending more on foods which require less preparation when eating at home. They also allocate the highest budget shares of all generations to prepared foods, snacks, sugar and sweets (50-70 percent more). Prefer to eat away from home and dedicate less time to eating meals and more time to eating snacks.
Millennials' preference for convenience may be one of this generation's principal characteristics. According to the IFIC's 2017 Food and Health Survey, 55 percent of millennials say convenience is a top driver when buying food, while taste is a more important driver for baby boomers. Millennials are shifting their purchases to more expensive items like snacks, sugar/sweets, and prepared foods as they age and become wealthier.
5 Food Trends Millennials Will Set for Generations to Come
All evidence points to millennials being different — influenced by their peers rather than traditional media. They have unique shopping habits, a growing taste for convenient and better-for-you foods, and indulge in daily snacking. This begs the question: Are these just fads, or do all these changes represent a true generational shift? Is this a long-term trend and the onset of long-lasting cultural changes? Understanding the trends that set millennials apart is the key to your success, whether you are a food technologist, brand manager, or are in charge of setting long-term strategies for your company.
Some of the hot trends driving millennials include demand for:
Healthy, clean label, natural food: 
While members of previous generations might have defined "healthy" as low-fat or high-fiber, millennials may define healthy from a more wholesome perspective. They want products that are natural, organic, and sustainable. Close to 90 percent of millennials eat "better-for-you" snacks at least once a week.
Environmentally-conscious products, sustainable sourcing: 
Millennials are interested in how their food was sourced or grown, and sustainability is a priority when buying food.
Millennials are described as open-minded and curious. They like trying new flavors and love ethnic fusion cuisines.
Influenced by their peers rather than traditional influencers: 
Millennials rely heavily on websites, bloggers, and social media fitness professionals for health information. According to research by the Center for Generational Kinetics, millennials will try a snack based solely on an online rating, review, or social media post.
Millennials graze instead of eating large meals. They are defined as a generation that skips meals in favor of snacks and are more likely than any other generation to snack upwards of four times a day!
How Millennials Are Shaping the Food industry
A survey conducted by Progressive Grocer (2018), states that 74.4 percent of older millennials and 72.2 percent of Gen X'ers snack at least once a day. Millennials are pushing food companies to meet their convenience needs by demanding food packages that are easy-to-open, portable, and resealable.
Younger millennials are, by far, most likely to replace meals with snacking very often or often (26 percent vs. 9.5 percent of baby boomers). Additionally, over half of younger millennials sometimes replace a meal with snacks (compared to only 31 percent of baby boomers). The meal most often replaced with snacks is lunch (76 percent of meals replaced).
According to other research sources, a total of 96 percent of millennials say they replace a meal with a snack once a week, and 58 percent say they snack 4-5 times a day!
Altogether these statistics have significant implications for the food industry. It is important to note that, since many millennials prefer to graze throughout the day, snacks now come in many formats. In addition to traditional chips, bars, cookies, and various solid products, liquid meal replacements, such as smoothies and protein drinks, play a growing role in the decreasing demand for three daily meals.
In addition to the frequency of consumption, the way millennials snack is different. While in the past snackers mostly looked for treats (e.g. a candy bar or a bag of chips), millennials now also search for energy and nutrition. Chips, cookies, crackers, and fruits remain common snacks. However, cheese is chosen by about 60 percent of millennials, and nutritional bars are chosen by about 65 percent. A Progressive Grocer survey reported that protein was the top factor in snacking health concerns, with 46 percent of all respondents stating protein is a product attribute and characteristic that millennial consumers are looking for.
"Millennials with children, regardless of income, are willing to pay more ($1.50 more) for a better-for-you snack if they know their child will eat it, and 82 percent of parents purchased at least one new snack in the past month because it seemed healthier and they thought their kids would like them."
This means that manufacturers should not shy away from charging a premium price for premium products, but they also need to focus on palatability and taste13. As for children, taste is king as well.
Bottom Line…
Flavor, Flavor, Flavor
Taste is a common denominator across categories, ethnic groups, and even 
countries. Above all else, a product must taste good — and industry analysts state it is probably the highest predictor of success in the marketplace.14  Some things have not changed: taste is still number one in purchase decisions when choosing a snack.15
Millennial consumers no longer accept a tradeoff between taste and nutrition. Millennials expect their healthy snacks to taste as good or better than traditional snacks. As a food technologist, your challenge is to develop new products to meet the flavor expectations of this large generation and create an exciting, meaningful taste experience for them. This includes offering new flavors, interesting textures, and fun, creative combinations, both in the savory and sweet snack categories.
Meaningful Snacks Don't Have to Sacrifice Taste & Flavor
Millennials want to experiment and try new things. This does not mean solely new ethnic food; they are also intensely focused on textural experiences. Manufacturers are placing texture claims on their products, and it is estimated a third of those claims feature crunchy, crispy, crusty, brittle, or nutty, while another third were classified as smooth, velvety, creamy, and buttery. Consumers are also seeking contrasts of textures — products that are both chewy and creamy or crunchy and buttery. Those products are particularly popular among younger millennials as well as Generation Z consumers.16
There is a clear trend towards healthy and more nutritious snacks that deliver on taste. New taste and flavor combinations are expected to flourish, as are snacks that feature alternative ingredients, different proteins, grains, vegetables, and "superfoods," while delivering nutrition.
"An interesting trend is the growing demand for salty snacks, which grew at an annual rate of nearly 4 percent between 2012 and 2017. The U.S. salty snacks market is forecast to grow to $29 billion by 2022, up from $24 billion in 2017." 17
This trend will feature opportunities to develop new healthy and nutritious savory treats that feature cheesy flavors (a favorite snack in itself). 6 Protein has become a popular ingredient in better-for-you snack product development. A good example are  high-protein  bars,  and  in  those  products,  the  majority  of  protein remains  dairy.18  However, incorporating very high levels of protein can present taste challenges.
As noted earlier, millennials love snacking throughout the day, and they seek salty and savory snacks. These are perfect applications for "cheesy," creamy, and buttery flavorings that boost a product's appeal, even in high-protein formulations.
Meeting Declarations for Organic & Clean Label Options
Do different manufacturers, retailers, and consumers have different definitions for the term "clean label?" According to the Center for Generational Kinetics, 64 percent of millennials believe that fewer ingredients means a snack is healthier and better for you.
Beyond clean label and removing unwanted ingredients, food formulators face the complexity of meeting the millennial consumer demand for ingredients that are perceived as natural. Many brands now use extracts and fermentation products for flavoring. In addition to being natural, the use of these products also offers advantages such as full traceability and transparency of the supply chain — attributes desired by millennials.
Millennials demand transparency from food manufacturers. They are increasingly interested in knowing how a product's ingredients have been produced, processed, and transported, as well as how the natural resources are being replenished.
A category which keeps riding a constant wave of growth is organic food. According to the Organic Trade Association in Washington D.C., U.S. organic food sales have more than doubled since 2008, from $20.4 billion to $45.2 billion in 2017 (a 6.4 percent increase over 2016). It is estimated that up to 31 percent of U.S. consumers will consume organic food daily or weekly in 2018 (vs. 8 percent monthly in 2008). Industry analysts state that, as millennials and Generation Z take a more prominent role in driving the U.S. consumer economy, the role of organic foods will only increase over time.207
Conclusion:
Formulating Snacks for Millennials with Success
Millennials are shifting into a lifestyle of daily snacking, replacing meals with snacks both savory, sweet, and in various formats (solid and liquid). DairiConcepts offers innovative solutions to food technologists, allowing them to deliver superior taste — which remains the primary decision factor for snacks — while avoiding artificial ingredients, in winning formulations that appeal to millennials. Offering full traceability, control, and transparency of its supply chain, DairiConcepts' team of food industry experts specialize in staying in front of innovation, technology, and millennial consumer trends, offering not only premium flavoring ingredients solutions, but a full range of sensory services and analytical tests which help enhance product appeal and reduce business risk.
Sources:
About DFA Ingredient Solutions: 
DFA Ingredient Solutions manufactures and supplies various innovative dairy ingredients, including dairy-type flavors, dairy powders, cheeses, concentrates, sweetened condensed milk and more. Starting with fresh milk from its more than 14,500 family farmers, our team combines technical expertise with culinary prowess to create simple yet indulgent products. Our selection of innovative dairy ingredients is made available to foodservice professionals, retailers and food manufacturers throughout the United States and across the world.

For smaller food and beverage companies who might not meet minimum order quantities, we offer a selection of cheese powders, concentrated pastes and specialty powders available for purchase directly on our e-commerce website.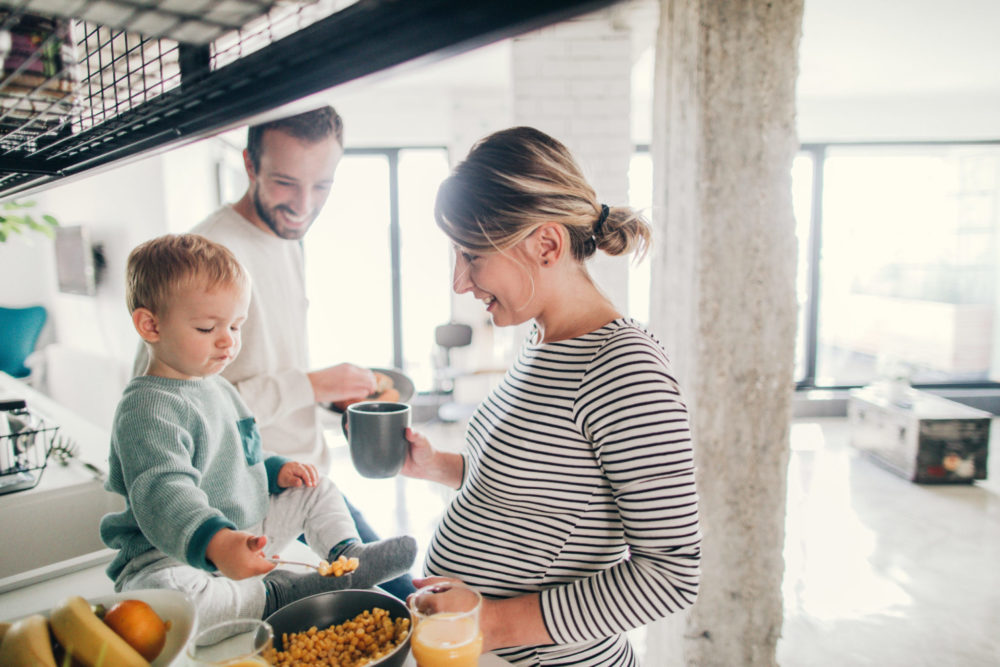 If you've noticed a change in food trends over the last five to 10 years,
Read More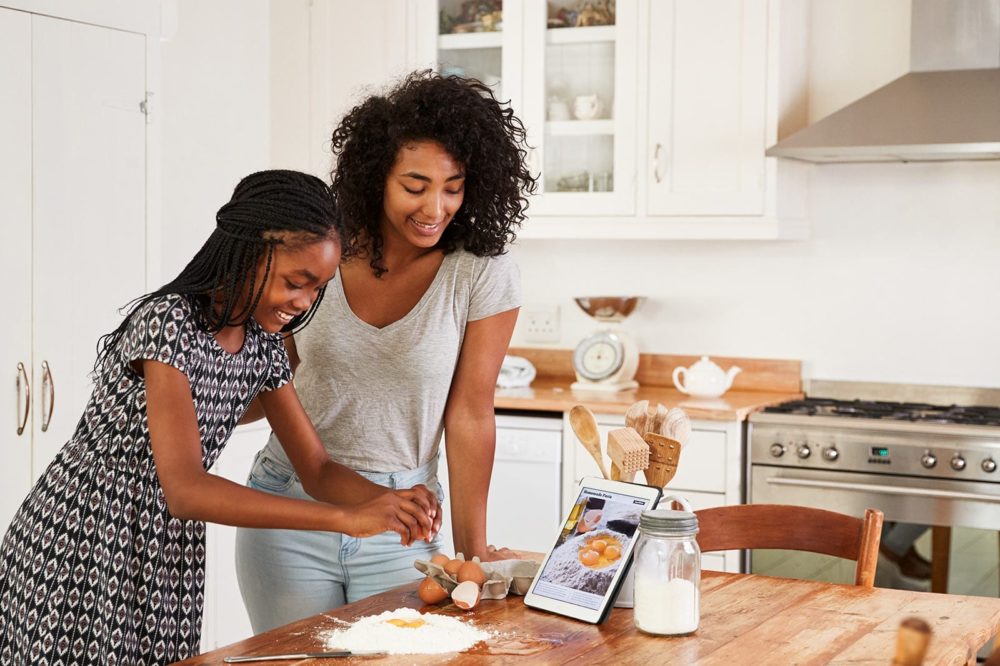 Who's in Generation Z? Every generation has its own take on food, and Generation Z
Read More