Inspiration Guide: Spring 2020
FEEDING THE NEW SOCIAL EXPERIMENT
As we navigate through our new normal, snacks and small plates can be a great platform for your contact-free delivery and takeout orders. Shifting business models to support the current "shelter in place" dining experience is a big step, with the majority of all restaurant traffic now being drive-thru, carry-out or delivery. We are dedicating this inspiration guide to inspiring solutions to these unprecedented challenges.
Fortunately, our industry is built on imagination and expertise. We understand challenges are temporary and that we have to occasionally pivot in order to overcome the crisis du jour. Thinking creatively now will help you get through this and make you even more resilient in the years to come.
For access to these applications and more, download our complimentary inspiration kit.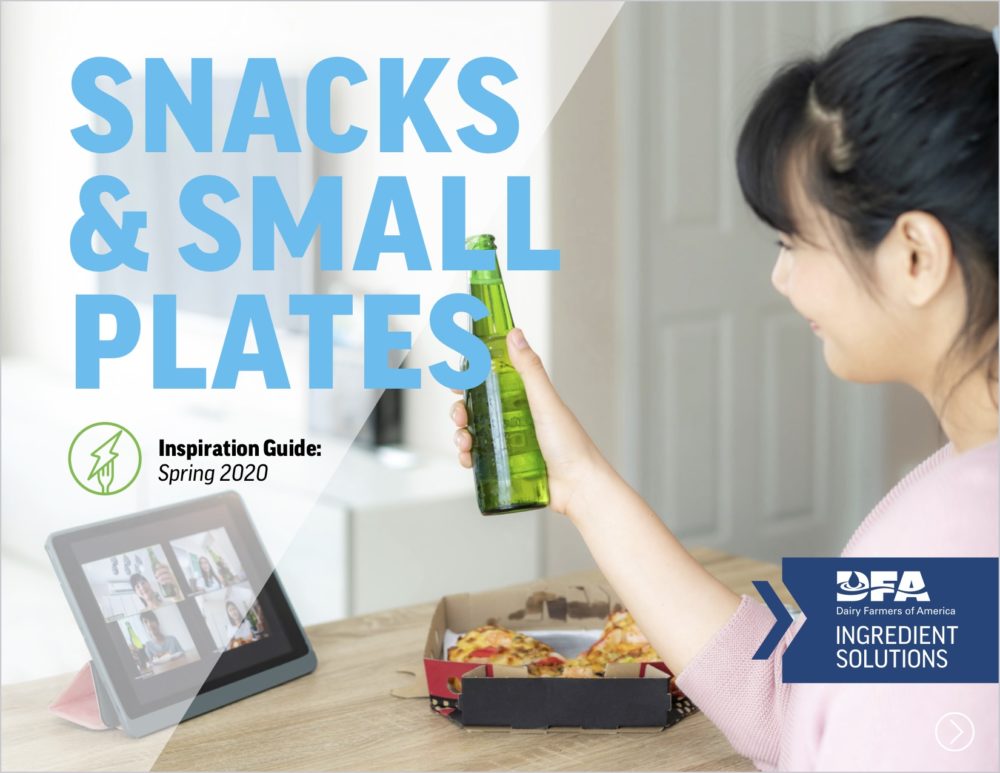 In this guide we take a look at:
Trends & Insights
Recipe Ideas
Inspiration Guide: Spring 2020